Last week we examined the social acceptability of Online Dating versus The Dave Matthews Band. You our, bored with your life, readers asked for more comparisons. Today we compare the social acceptiblity of Online Dating versus Crystal Meth usage.
In order to make the chart more applicable to the new variable, Crystal Meth, the y-axis was updated.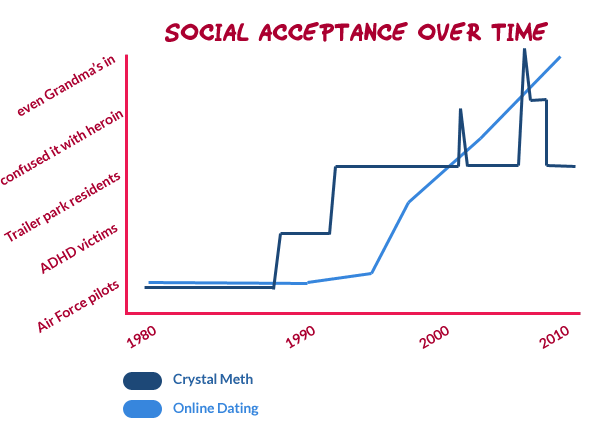 note: The spike in Crystal Meth usage during 2008 is related to the viewing of the television show, "Breaking Bad."
extra note: The term "Online Dating" covers all forms of computer dating.