OKStupid, the Podcast
Like OK Stupid but don't like to read? Now you can listen to OK Stupid. That's right. Download my speaking voice straight into your audio receptacles.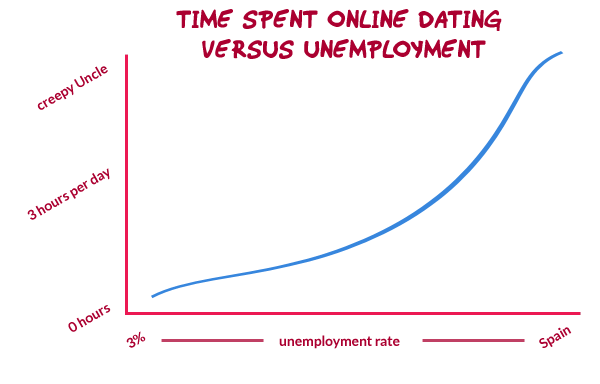 Time spent online dating versus unemployment rate
My math wizards have put down the crack pipe for a few moments and generated this graph. Using data from the Bureau of Labor Statistics and a phrenologic map of a stray cat I can now show the correlation between unemployment and time spent pursuing online dating.
Note: The math girls were back at the crack before the graph could be amended. Spain should be replaced with Estados Unidos since the US has a current underemployment rate topping 50%. USA USA USA USA